About Us
Firm
We are a Denver based family law firm handling all aspects of domestic law issues, including: divorce, child custody, legal separations, guardianships, paternity, mediation, post-decree issues and non-traditional family law issues.  Our office is centrally located in Denver so that we may conveniently serve clients in the following counties: Denver, Arapahoe, Jefferson, and Adams.
What you can expect if you hire Schmidt Law Group?
We are dedicated to providing our clients with professional and reasonably priced representation.  Our firm is dedicated to providing you information and choices about your divorce or child custody issue.  We strive to offer out-of-the-box solutions that may set us apart from other divorce attorneys in Denver.  If you hire us, you can expect:
Reasonable Fees
Specific and thorough investigation
Careful and complete analysis of the issue and sub issues
Consistent communication with clients on all aspects of the case
Polished trial performance
Specific case assessment tailored to your family law issue
You will get individual attention for your issue from our lawyer.  Schmidt Law Group will work with you to establish goals for your divorce, child custody, or family law issue, and provide you with outcomes based on your specific issue(s). We will present your side of the story to the judge that address your concerns, your desires, and why the court should rule in your favor.
Laurie Schmidt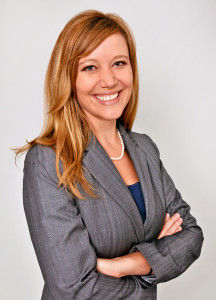 Ms. Schmidt is the founding member of Schmidt Law Group, P.C.  She is a divorce attorney based in the Denver metro area, who offers professional representation for a reasonable fee.  She has a strong success level as a trial lawyer in many complex cases, including divorce and child custody.
Ms. Schmidt received her Bachelor of Science in Finance from the University of Nebraska-Lincoln and graduated Magna Cum Laude from Whittier College of Law in 2006.  She is a lawyer admitted to both the California State Bar (2007) (in active status by choice) and Colorado State Bar (2012).  Ms. Schmidt is well-respected in the legal community by judges, prosecutors, and other attorneys and is often sought after for valuable trial advice.
Prior to establishing this firm, Ms. Schmidt served as Deputy District Attorney for the County of Riverside in California.  She has extensive trial experience in plaintiff, prosecution, and defense representation.
Ms. Schmidt is a member of the Colorado Bar Association, Family Law Section, and Professional Association of Women.  She is also an avid supporter of the Cystic Fibrosis Foundation and Parkinson's Association.
Ms. Schmidt has been recognized and has received a perfect 10 rating on AVVO.com, she has been recognized as Top 10 Lawyers Under 40, and Top Family Lawyers by various organizations.  In addition, Ms. Schmidt has given speeches as a lawyer in various topics of litigation throughout her career.
Support Staff
Roslyn LaBran-Harms
Ms. LaBran-Harms is the firm's Denver coordinator and paralegal.  She joined the Firm in 2016 and brought with her considerable experience in family law.  You will find that she will treat you with respect and professionalism.  She is an integral part of our Firm.